With months spent on developing a new product, getting the right ingredients, and finding a manufacturer and distributor, you're finally ready to put your food product on the shelves. The problem for a lot of small businesses is being able to market your product.
When it comes to marketing, there can be a lot of tasks to juggle. However, if you start thinking of how the marketing of your product is going to happen from the get-go, then you'll save yourself the headache. Here are some of our tips on how to market your new food product and drive consumer interest.
Establish A Brand Image
Having a consistent brand image across your product line will help build a trustworthiness with consumers. You can do this through where you source your ingredients and what kind of organic certifications you have.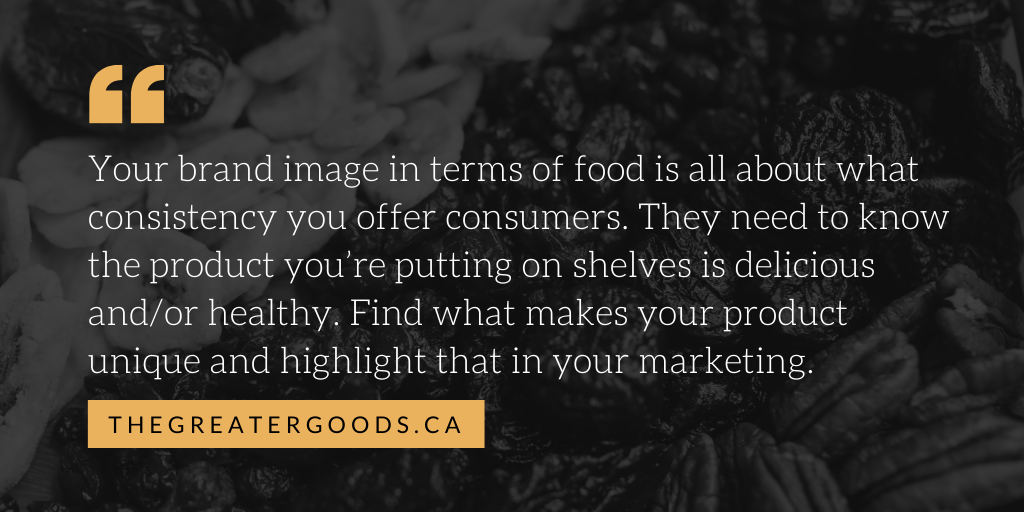 Your brand image in terms of food is all about what consistency you offer consumers. They need to know the product you're putting on shelves is delicious and/or healthy. Find what makes your product unique and highlight that in your marketing.
Also, consider the design behind your brand. It's not just about the quality of your product, but also how the packaging or product design looks. If this is part of a line of products, look for packaging consistency across the entire line of products. This establishes a brand image and customers will associate that packaging with your entire line of food products.
Amanda Bowman at Crowdspring highlights some important questions to ask when you're designing a product:
"As a product's first impression, packaging has to fulfill the three Ws of good packaging design:
What is this? Inform the customer about the product.
What does it do? Provide some instruction or clue as to the product's functionality.
What's the value? Why should anyone buy it?"
Test with Consumers
If you're a small business that normally sells their product at farmer's markets and conventions, this can be a great place to try out your new product. Any regular customers you have who are loyal to your business will spring up on the opportunity to try something new – but what about those who don't frequent your business as often? Include a free sample with every purchase of a product, or offer a discount on your new product. In person, people generally tend to try things if they aren't absolutely pushed to. A free sample added to their order should be enough to market your new product.
Once consumers have tried out your product, ask them the next time you see them. Social media is a great place to do this, too. With marketing newsletters and social media posts, you can easily reach your clientele and see what's selling and what may not be working.
M Source says one of the best ways to figure out if your product will sell is to just get it on the shelves and test the waters:

"Once you are comfortable that there is enough customer interest in your product, the next level of expansion and validation is to get a test inside of a store.  To actually have your product placed on store shelves. Because that is a more valid test of a product you might be planning on expanding into retail stores.  In other words, the next level of testing, is to test where you'd actually be selling it."
At The Greater Goods, we specialize in organic food like nuts, nut butters, dried fruits, cocoa and chocolate. Feel free to contact us for a free consultation with our expert food industry consultants and food brokers.