Small businesses are what keeps our economy running, now so more than ever. If you're a food business running independently, it is a daily hustle to stay running. But the payoff is always worth it when you see your products make it to store shelves.
While it can be hard to run a food business independently, it is possible to do on your own or with a small team. Here, we share our tips on running your independent food business and how to thrive in an ever-growing market.
Budget Your Costs
Running any small business can be expensive, and there plenty of hidden costs attached to running a food business. If you're developing a new product, there are plenty of different ingredient sources, manufacturers, consultants, and other members in your team that require compensation. This is before adding in other costs, like taxes, business operations, and others.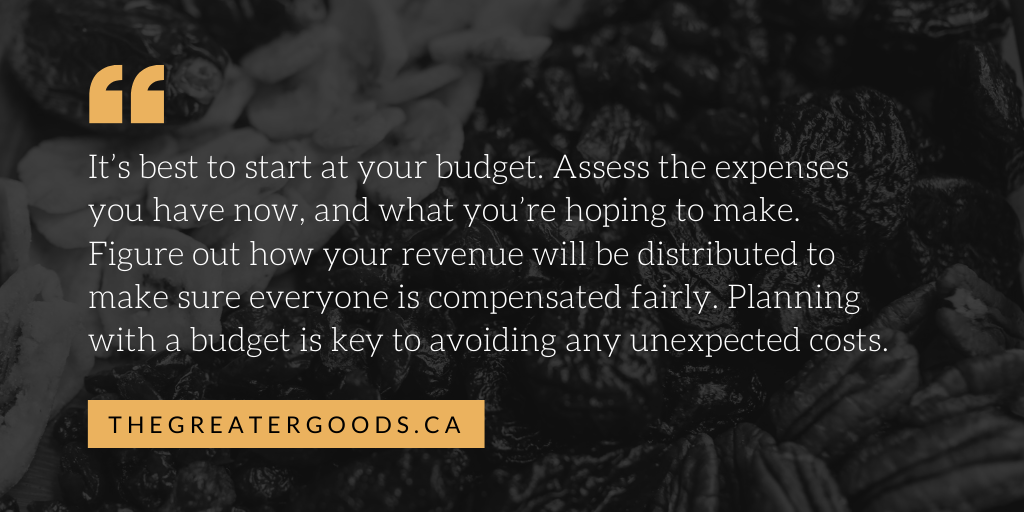 It's best to start at your budget. Assess the expenses you have now, and what you're hoping to make. Figure out how your revenue will be distributed to make sure everyone is compensated fairly. Planning with a budget is key to avoiding any unexpected costs.
Financial planner Doug Keller said to Business News Daily that overestimating your expenses is a good way to make an effective, safe budget:

"'So much of business is planning and reacting to the unexpected,' said Keller. 'For small business owners, failing to anticipate an expense or its magnitude could prove disastrous and cripple the organization before it has had time to grow. To counteract that, it is important that business owners overestimate expenses and shield themselves. Doing so is a survival tactic that will allow owners to hedge against risk or failure.'"
Pace Yourself
If you're just starting up your food business, you may be full of ideas and raring to get them all started. But going at full-blast can end up burning you out quickly. When you're planning new food products, it's best to pace yourself.
The production process of a new food product may take longer than you think, especially if your small team is overseeing every aspect of production. It is possible to produce all of the ideas you've got cooked up, but it will take time. Pace yourself and make a business plan, including as many details as possible, even after the product launches.
Dayna Winter from Shopify says to start small when beginning your food business:

"Look into easy first-time food-businesses that require a low investment, minimal equipment, and fewer shipping challenges and legal restrictions. Thirteen-year-old Charlie Cabdish makes and sells candied pecans from his family's home. It's a business he can still run from a domestic kitchen—between school work and basketball practice—nearly three years after launch."
Find the Right Team
If sales are rising and your consumer demand is growing, it may be time to grow your team. Assess your business growth and what kind of positions will need to be brought on. This could mean hiring more administrative roles, customer service, sales, or other positions.
If your business needs help with certification, finding a manufacturer or distributor, sourcing ingredients, or developing a more effective business plan, this is where consultancy can come into play. Bringing an outside consultant can mean a lot for your business and give it the boost that it needs.
At The Greater Goods, we specialize in organic food like nuts, nut butters, dried fruits, cocoa and chocolate. Feel free to contact us for a free consultation with our expert food industry consultants and food brokers.