The main metric for measuring the success of a business is gauging the amount and quality of sales it makes within a given time. As a food business consultant, the issue of sales comes up quite often in our consultations with clients in the food industry who would love to boost their sales volume. It boils down to several factors, three of which we will discuss in this piece today.
These are tips that will help you open up the business and position it to make more sales if you follow them diligently. For best results, we advise you to ensure your entire team, and not just the sales and marketing department, knows and appreciates the efforts you are putting in place to enhance your overall sales. Let's find out what these factors are.
Lower Your Cost of Production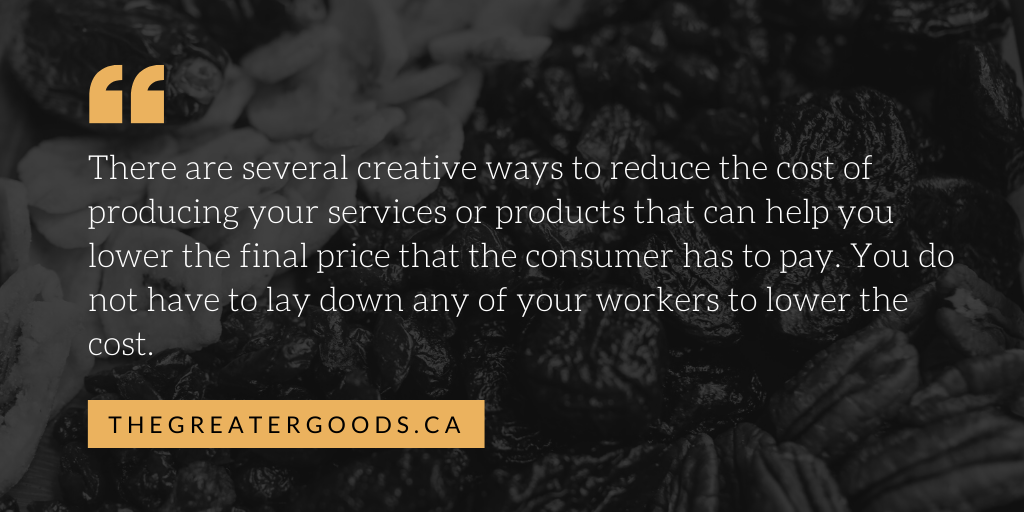 There are several creative ways to reduce the cost of producing your services or products that can help you lower the final price that the consumer has to pay. You do not have to lay down any of your workers to lower the cost. You can start by incorporating new methods of marketing your food products that offer employees extra perks when they hit a given sales volume within a given time. This will motivate them to work harder and smarter each day to hit their sales goal. They will be innovative enough to be able to make massive sales while still maintaining the offer of great value and service to your consumers.
As a way to make more sales, lowering the cost of production helps you sell your products at a lower price point that attracts more customers. This is especially important in landing new ones from the group that might have been pushed away from your fold by the higher price point, and they are still interested in using your food products and services.
Produce More Handheld Food Products
In the modern world where people often eat on the go rather than by fully settling down for a lengthy meal, making more snack food is a sure way to boost your sales volume. If you can increase the amount of dried fruits, nuts, and chocolate that are more snack-friendly, you stand a chance to net in more customers who are always looking for easy to carry and highly palatable food products.
In a bid to save on time, modern-day consumers often go for the best products that will bury their hunger within the shortest time possible without compromising on food safety and their health.
Siteselection.com acknowledges that making the move to produce more snack food will endear you to more consumers.

"There is another trend that is quickly gaining speed – the quest to produce more handheld snack food. People don't sit down to eat together anymore. They are eating on the run. More and more convenience type foods are becoming popular."
Hire a Professional Food Industry Consultant
Food industry consultants not only have the capability to help you improve your normal business operations such as finding the best wholesale organic bulk food suppliers. They can also help you enhance your sales and marketing strategies with advice on areas where you need to improve or activities you need to strike off your sales plan altogether. They have the advantage of having more knowledge of the industry.
Working together with your in-house team, the food business consultant can help you come up with robust sales and marketing plans spanning longer durations and whose results can be regularly measured not only through the sales volume metric but also using other aspects like the overall customer satisfaction.
If you would love such an experience, we invite you to contact us for a free consultation to begin your journey to better sales and greater customer satisfaction.