When starting your food business, you may think that sourcing your ingredients is going to be the easiest part of your business venture. In reality, it's not easy to find a reputable ingredient supplier. Several factors need to be taken into consideration when choosing the right ingredient supplier for your business, including the location of the supplier, the availability of the ingredients you need, and the amount of experience the food supplier brings with them. In this article, we explore how to choose a reputable ingredient supplier, so you can be sure that you've thoroughly done your research.
Choose a Supplier That is Nearby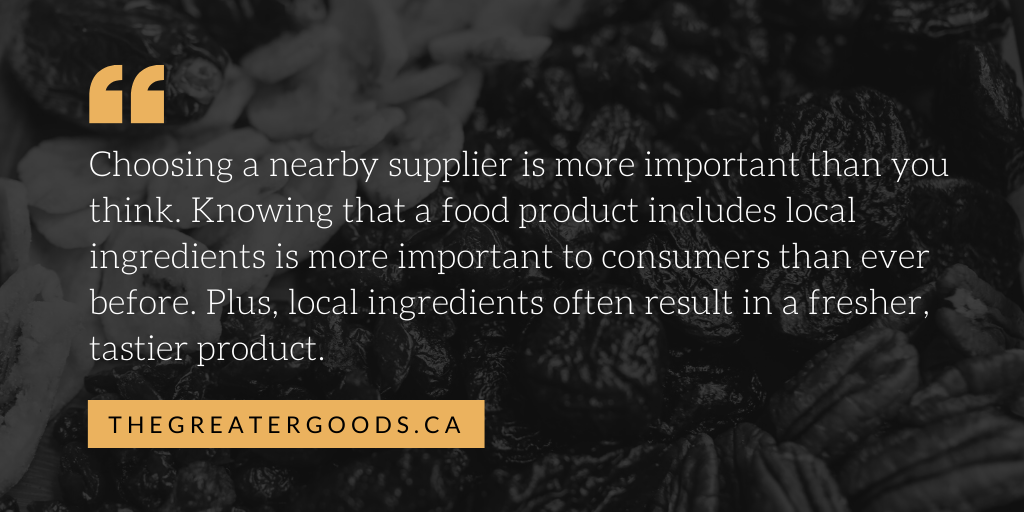 Choosing a nearby supplier is more important than you think. Knowing that a food product includes local ingredients is more important to consumers than ever before. Plus, local ingredients often result in a fresher, tastier product.
The Fork tells us more about the benefits of choosing a local supplier:

"The quality of raw ingredients will always be better if you choose to purchase from nearby, "zero kilometer" food suppliers of fresh products. If your customers notice the difference in the quality of the dishes compared to other restaurants, they will gladly pay whatever price you set. Furthermore, cooking with local products is also a much-appreciated trend nowadays If that is the case, make sure that your food supplier certifies the origin of the products and that you tell your customers about it."
Experience is Important
It's true, you may get lucky with a supplier that is just starting out in the food industry. But odds are, you're going to want to choose a supplier who has years of experience under their belt, with plenty of receipts to back up the quality of their work and their products.
FoodSafety Magazine expands on why experience is important when choosing an ingredient supplier:

"A reputable supplier should have a history of supplying acceptable product and value-added service, as evidenced by the number of years in business, customers' opinions, financial stability, and past audit results. A reputable supplier will also be one who is meeting current regulatory requirements and industry standards."
Ask Questions Related to Their Services
Do not hesitate to ask your ingredient supplier questions that are not covered on their website. Choosing an ingredient supplier is an important part of your business, and it's important that you know that you are going to be able to rely on them.
London Catering Supplies explains why asking questions is an absolute must when choosing an ingredient supplier:

"Better to check if the distributor is able to accommodate your needs and schedule or not. Are they able to quickly turnaround an order? Check if they offer seasonal options. Do enquire about their terms of credits. Will they deliver goods on weekends and holidays? Asking all these questions will help you understand whether the distributor can offer in the manner your establishment operates before finalizing on them."
Here at The Greater Goods, we offer consultation services for your business, from food production to distribution. If you're looking for advice on how to get up and running, we offer a free consultation with our expert food industry consultants and food brokers.