Knowing how to brand your food business is your chance to stand out above the rest. With grocery stores constantly being submerged in new product releases and emerging food brands, it can be difficult to tempt a customer enough to give yours a try. Now more than ever before, successful food company brands need to be on top of their game in order to gain traction in the food industry – and we're here to help. In this article, we discuss how to successfully brand your food business, from how to build brand loyalty to how to reach out to bloggers and influencers, so you can make sure your food biz has the best possible chance at succeeding.
Sometimes Less is More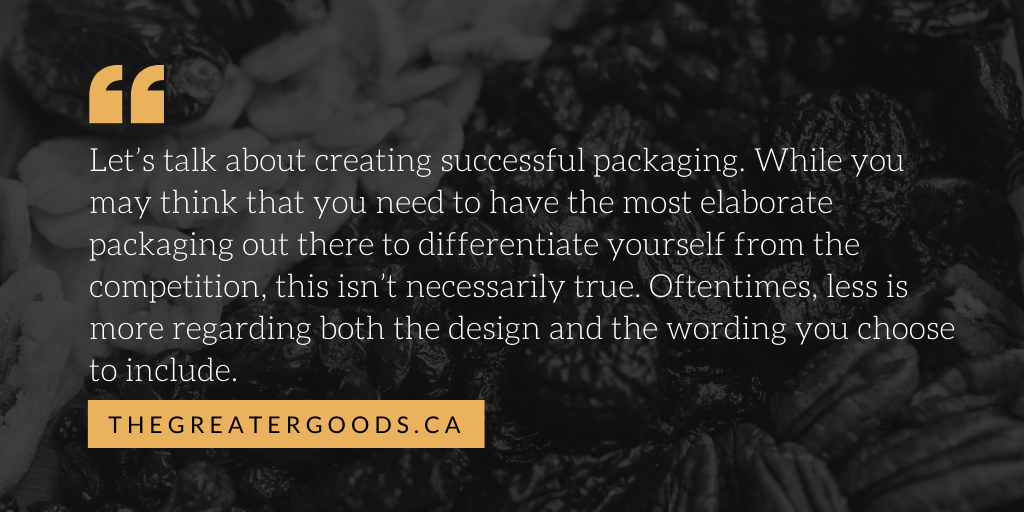 Let's talk about creating successful packaging. While you may think that you need to have the most elaborate packaging out there to differentiate yourself from the competition, this isn't necessarily true. Oftentimes, less is more regarding both the design and the wording you choose to include.
Accion Opportunity Fund tells us more about why sticking to the "less is more" method when it comes to your packaging is often much more effective:

"Successful packaging is not only on-brand, it is also clean, attractive, and succinct. There's a danger in being overly verbose on your packaging label. There is a fine line between conveying vital product information and visually overwhelming the buyers with busy designs. When it comes to deciding what wording to include on your food product packaging, Whole Foods recommends the adage "less is more." If the words are not of value to your product or brand, then they shouldn't be included on the food product label. Keep it simple!"
Build Brand Loyalty By Highlighting Benefits
Clearly establishing your brand's benefits on your packaging and in your marketing material is incredibly important in setting your food brand apart. What are the social, emotional, and functional benefits that come from purchasing your product?
Forbes.com explains more on what it means to highlight the social benefits of your food brand:

"This is the stature of the customer in the eyes of his or her social circle. Essentially, what does it say about their lifestyle by consuming the brand? Is your product sustainable and eco-friendly? Is it a certified B corporation? Are you empowering women entrepreneurs? Consumers are increasingly looking for brands that align with their own values and social interests."
Reach Out to Bloggers and Influencers
Reaching out to bloggers and influencers is an invaluable way to increase your food business's awareness. Don't have a large marketing budget to spend on this type of promotion? Over one-third of companies provide free product in exchange for influencer services.
Entrepreneurial Chef tells us why influencer marketing is highly valuable in promoting any new product:

"Social media is your friend because food makes for great content. Brands should be active with social media to stay relevant and engaged with the public, which will help shape their target market. Also, be sure to include your brand's hashtag, so your customers can share their experiences with each other. By doing this, you will capture new customers. Another strategy is to build relationships with businesses in your area because their employees will spread their word amongst their peers."
Here at The Greater Goods, we offer consultation services for your business, from food production to distribution. If you're looking for advice on how to get up and running, we offer a free consultation with our expert food industry consultants and food brokers.